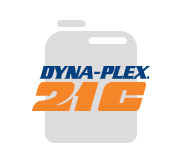 Galaxy 700 80W90 Friction Shield Gear Oil
Dyna-Plex 21C® Galaxy 700 Gear Oils contain rust and oxidation additives to resist the formation of harmful contaminants, thereby reducing wear and extending the life of gears and transmissions. Special additives also prevent these oils from shearing or breaking down, even under severe load situations.
These oils perform well in both high and low temperatures and maintain outstanding viscosity stability over long periods of time. Galaxy 700 ensures limited slip performance of hypoid gears. It is also fuel efficient and provides ultimate transmission and differential protection for trucks and off-road equipment.