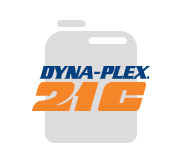 Corvus 17 SAE 20W40 Engine Oil
Dyna-Plex 21C® Corvus 17 Railroad Engine Oil is for use in high output, fuel efficient, medium speed diesel engines. This is a zinc free oil providing excellent protection to silver wrist pins and turbo charger bearings. In addition, there are detergent/dispersent characteristics for a long filter life and engine cleanliness. This oil will save approximately two drains per year in a four-cycle locomotive.
Dyna-Plex 21C Corvus 17 Railroad Engine Oil is a Generation IV and Generation V electromotive engine oil. It is designed to satisfy EMD, General Electric and Bombardier. This oil is specifically recommended for railroad, marine and stationary engines.