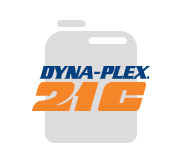 Orion SAE 40 Engine Oil
Dyna-Plex 21C® Orion Engine Oils are premium low ash lubricants for natural gas fueled engines. They are formulated from a 100% paraffin base stock containing a high performance, low ash additive package.
Dyna-Plex 21C Orion Engine Oils have been formulated to provide exceptional deposit, wear, oil oxidation and oil nitration control in the high output, highly turbocharged natural gas engines. This low phosphorus package is designed to meet catalyst manufacturers' requirements.