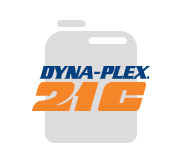 TO-4 SAE 30W Transmission Oil
Dyna-Plex 21C® TO-4 Transmission Oil was designed to enhance Caterpillar transmission and final drive life. This product is designed with the latest additive technology for new Caterpillar machines and has been field tested to show an increase in transmission disc life up to 45%. Dyna-Plex 21C TO-4 also meets API Service Classifications CD and CF.
Dyna-Plex 21C TO-4 Transmission Oil is primarily intended for power shift transmissions, clutches and brakes, final drives, bevel gears and differentials, and other such drive train components. It is formulated with a thermally stable chemical package which provides oxidation and anti-wear properties that increase the life of the bronze friction discs by demonstrating less slip. This increases the load carrying capacity of the clutches above that of a typical qualified engine oil.