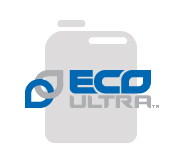 CNG/LNG 15W40 Engine Oil
ECO ULTRA® CNG/LNG Engine Oil is a premium low ash lubricant for liquefied natural gas or compressed natural gas fueled engines. It is formulated with high quality, re-refined, API Group II base oils and a high performance, low ash additive package. The additive chemistry has been extensively tested in international mobile engines fueled with CNG/LNG. It is capable of performing long drain applications globally.
ECO ULTRA CNG/LNG Engine Oil has been formulated to provide exceptional deposit, wear, oxidation and nitration control in mobile engines fueled with CNG/LNG.