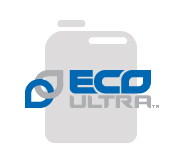 Synthetic Blend SAE 10W-30 Engine Oil
Eco Ultra® Synthetic Blend Engine Oils are blended with highly re-refined Group II base oils and contain a special blend of additives that keep engines clean of harmful carbon deposits, varnishes and resins.
Eco Ultra Synthetic Blend Engine Oils also protect engines from sludge, rust and acid build-up. These oils perform efficiently in gasoline engines and are outstanding for stop-and-go taxi fleets, city delivery vehicles and public utility fleets.