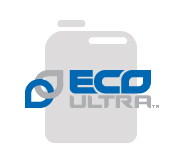 Premium CK-4 10W-30 Engine Oil
Eco Ultra® Premium oils are synthetic blend, premium quality, heavy duty crankcase oils. They have been formulated with high quality Group III and highly re-refined Group II base oils which counteract acids, varnishes and deposits to extend engine life and maintain peak efficiency. The CK-4 technology provides improved soot control, wear protection, pumpability, and protection from thermal and oxidative breakdown. Eco Ultra Premium oils provide outstanding soot dispersion capabilities in extended service intervals.
Eco Ultra Premium oils provide outstanding protection against scuffing of highly loaded cams, hydraulic lifters and other valve train components, resulting in reduced engine wear and increased engine efficiency and power. These products are designed to keep high-output, low emission engine designs clean and working efficiently. Eco Ultra Premium oils are an exceptional choice for mixed fleets of diesel engines requiring an API Service Classification CK-4.